Words Matter! Help reduce stigma and discrimination towards substance use and recovery by choosing the correct language and labels depending on the setting you are in.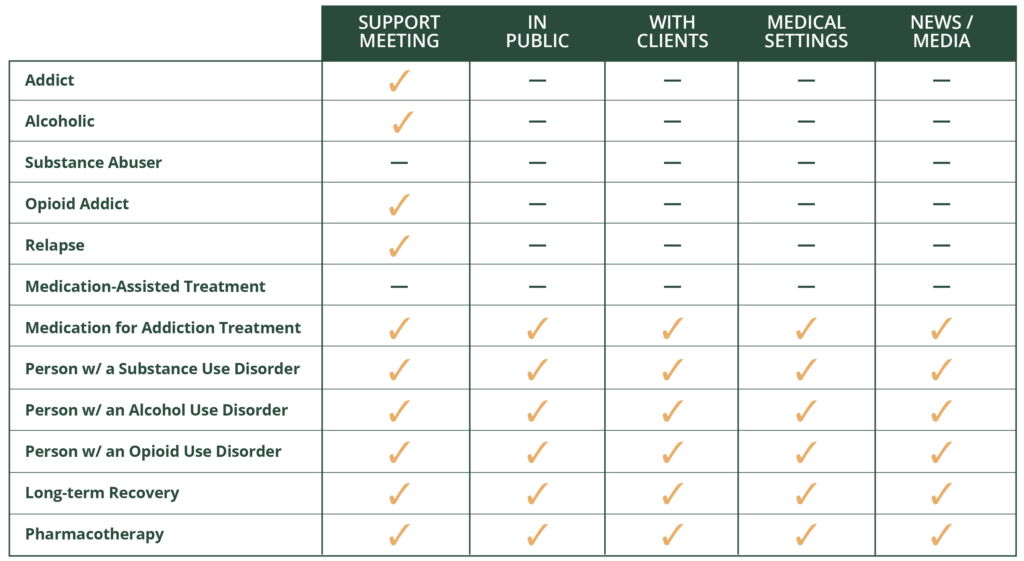 Source: Ashford RD, e. (2018). Substance use, recovery, and linguistics: The impact of word choice on explicit and implicit bias. - PubMed - NCBI. [online] Ncbi.nlm.nih.gov. Available at: https://www.ncbi.nlm.nih.gov/pubmed/29913324/.
Recovery Dialects (PDF)
The Deadly Stigma of Addiction by Dr. Richard Juman
Anti-Stigma Toolkit (PDF)
For additional information or support, please contact us.