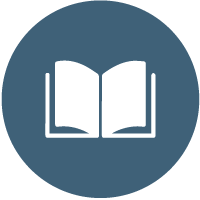 The Hope Council on Alcohol & Other Drug Abuse, Inc.'s mission is to reduce the impact of alcohol and other drug abuse in our community by providing education, prevention, intervention and referral services.
Incorporated in 1969, the agency carries out this mission in the following ways:
Community Education and Prevention services are available to all community members.
Too Good for Drugs - an evidence-based curriculum endorsed by the Substance Abuse and Mental Health Services Administration (SAMHSA), is available through the Hope Council on Alcohol & Other Drug Abuse for any elementary school or program serving appropriately-aged children in Kenosha County.  This 10-week program is offered in 30- to 60-minute per week sessions for kindergarten through fifth grades.
Keep A Clear Mind - a five-session substance abuse prevention program for 3rd & 4th graders. This program gives parents an opportunity to participate in the education process. Assignment books are given to the students to be completed by the student and an adult. Research shows that parents are still the most influential people in a child's life.
Prevention - based Programming and Educational Activities – Programming on subjects related to substance abuse for children, youth and/or adults is offered at local schools, community centers, business settings, medical facilities, and other places.
Resource Library - A free lending library of books, videos/DVDs and brochures is available for anyone interested in learning more about substance abuse issues.
Clearinghouse for Substance Abuse Resources – A listing of resources, including treatment providers, options, funding, and support groups is available.
Speakers Bureau - The staff of the Hope Council has expertise in several areas pertaining to alcohol and other drug intervention, prevention, and referral services and is dedicated to enhancing knowledge through training and community education for all persons involved with, either directly or indirectly, alcohol and/or other drug abuse in the community.  Speaker fees are based on ability to pay.