Funded by a grant from the Kenosha Community Foundation, the Hope Council on Alcohol & Other Drug Abuse conducted a project to identify resources, needs, service gaps, and opportunities for collaboration related to substance use prevention in Kenosha County.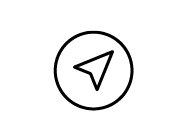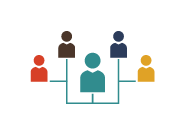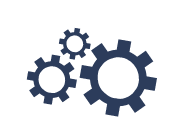 Challenges
Inconsistent processes for intake, screening, assessment, and referral
Staff members lack knowledge and experience with substance use disorders
Stigma, shame, and cultural norms do not support recovery
Basic needs such as housing, childcare, and transportation are common barriers to recovery
Treatment options and insurance coverage are limited
Opportunities
Public Education
Education and social marketing about culture change
Education and social marketing about available resources
Environmental changes to support recovery from substance use disorders
Staff Training
Training for organizational leaders on stigma and practices that support recovery
Training for social service professionals on community resources and referral process
Coordinated Systems that Support Recovery
Education and social marketing of central access point
Flexible, individualized programming
Peer support models including peer involvement with program design and delivery
For Organizations
Train all supervisors in recognizing and addressing substance use disorders (SUDs) in the workplace.
Ensure that your workplace understands addiction as the disease it is.
Ensure that your workplace is recovery-friendly.
Work to reduce stigma about substance use disorders through language and activities.
Contact us at the Hope Council to train your staff.
Work with the Hope Council to establish a testing protocol and case management to keep employed those who are newly in recovery from substance use disorders.
For Individuals
Like, follow, and share posts weekly from the Hope Council's social media.
Start discussions about SUDs on your own social media twice per month.
Write letters about the need for education about and support of those with SUDs: to the editor of the local newspaper; to school boards; to legislative bodies in your local municipality, county, and state.
Share your positive story about recovery within the next few days, then share this information with one new person a week for five to six months.
Work to reduce stigma about SUDs through language and activities.
Follow related local policy and licenses, and advocate accordingly.
Advocate for proper disposal of medications.
Attend community events relative to SUD awareness and recovery.
Help us get invited to share at your gatherings, work, church, service clubs.
Join local and state initiatives to reduce the impact of SUDs.